Article
Why DEI is vital to Business and Quality
Jordyne Blaise, Esq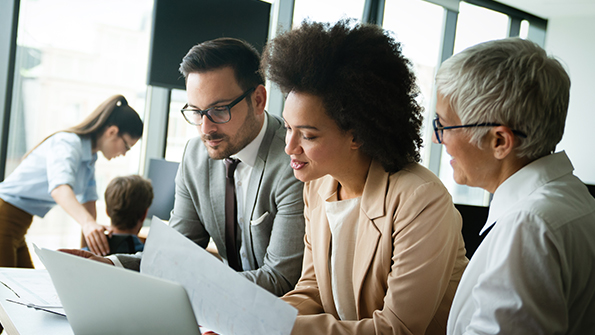 Introducing DEI
In the past several years there has been no shortage of articles, initiatives, and studies exploring the value, benefit, and business necessity of diversity, equity, and inclusion (DEI). From Darwin's discourse on biodiversity in 1859 to the signing of the Civil Rights Act of 1964 prompted by civil rights leaders like Dr. Martin Luther King Jr. diversity is certainly not a new concept. The landmark legislation, barring discrimination in employment and forming the Equal Employment Opportunity Commission laid the foundation for concepts of diversity in the workplace. Further, government institutions and the military were early adopters of the premise that diversity is a strategic imperative.
While originally viewed as a purely legal and compliance-based function, DEI has evolved to include virtually every aspect of the business in its execution. As a practitioner, my skills and responsibilities span the business from product development to marketing, communication, public and corporate affairs, customer and patient engagement, human resources, learning and development, and clinical operations. The reason? Effective implementation of DEI programs and initiatives really lives at every level and in every area of the business.


The Relationship Between DEI and Product Development, Manufacturing, and Technology

Diversity, equity, and inclusion are terms used to describe concepts of difference amongst individuals, groups, and ideas; the increase of justice and fairness within our procedures and processes; and the representation, voice, and full, meaningful participation of people that make up an organization. You may also find 'belonging,' 'justice' and other terms used in addition to this phrase to signify advances in these concepts, but fundamentally, they all aim to encourage companies to attract and retain talent from all walks of life and to take initiative to address systemic inequities that exist within and around the organization.
DEI (or JEDI, DEIB, etc.) focuses on engaging people to bring their unique perspectives to ideation, planning, prototyping, and decision making. Quality By Design (QbD), popularized by Dr. Juran, aligned many of the quality principles found in the Pareto Principle, leveraged by Quality Improvement and Six Sigma, and ultimately promoted by the FDA for the pharmaceutical industry.
After decades of experience in life sciences, hundreds of studies published, and plenty of our customers and colleagues unburdening their realities, we arrived at a shared simple truth: When it comes to work - people want to contribute at their highest level to something bigger than themselves, without compromising who they are- and organizations must evolve and adapt quickly to make that a possibility.
Work is broken. DEI can be the solution.
This insight was created with the help of Azzur Group's Innovation Lead IT Advisory Services, Brent Gendleman.