Whitepaper
Today's Biomanufacturing Options - Build, Broker, or Blend
September 27, 2022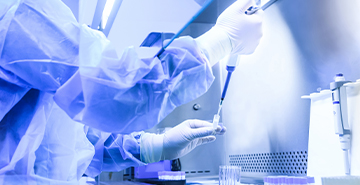 Traditionally, biomanufacturing innovators have two choices when it comes to early clinical trial manufacturing: build or broker, and both options have risk. With more and more virtual companies on the scene, the capital expense and time needed for brick and mortar is a non-starter.
According to studies, almost 90% of CGT developers would prefer to manufacture using contract manufacturing organizations (CMOs), but current lead times are soaring past 18 months with no relief in sight. In both options, further risk lay in the lack of the necessary in-house GMP expertise to scale up and out.
Today, however, hybrid options exist that allow a risk-based approach to early CGT manufacturing.
In Azzur Group's new whitepaper, you will gain an understanding of how today's biomanufacturing options have evolved, research on the current trends driving an ongoing capacity crunch and market study findings that help explain what is driving decisions to build, broker or blend.