Article
How can your company prepare for USP <800>?
Todd McEvoy, PhD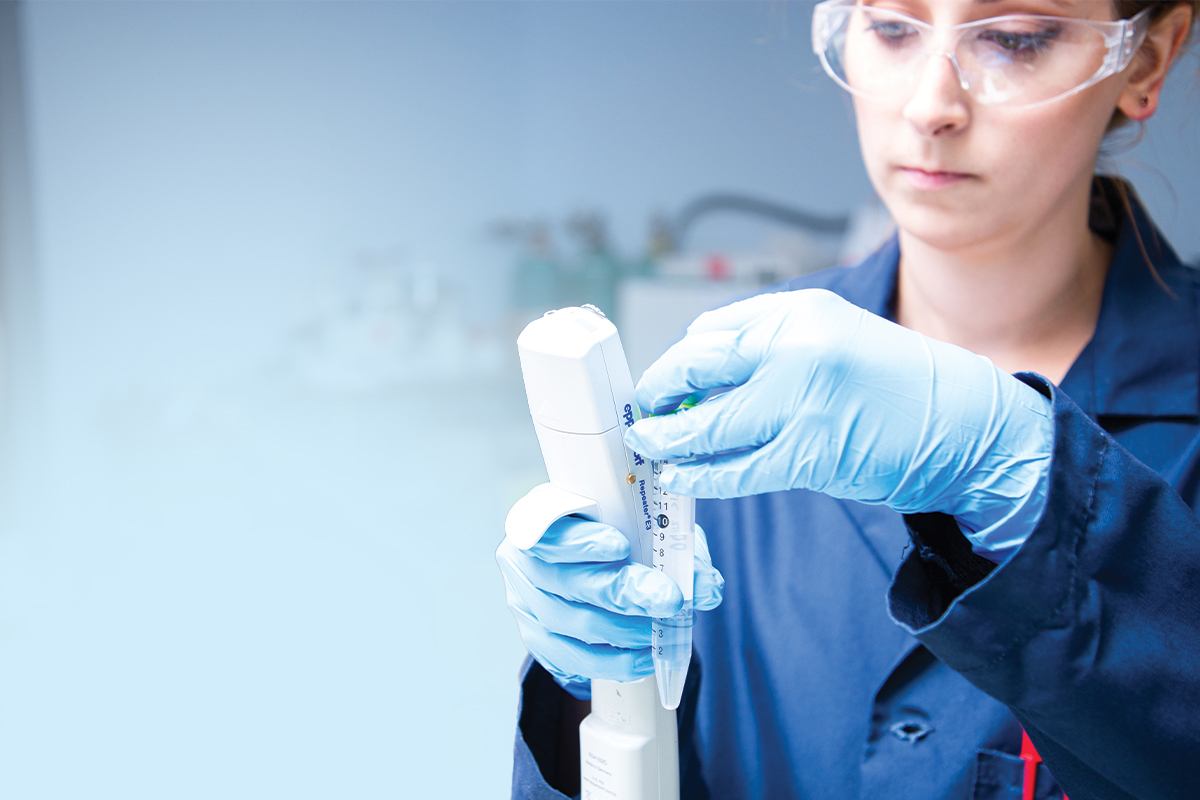 What is USP <800>?
In the 1980's, several scientific publications began demonstrating antineoplastic drugs, used for treating cancer and most often compounded on site at a hospital or out-patient treatment facility, could be considered hazardous to individuals who came in contact with them. As a result, special handling would be required to manipulate these drugs during processes such as compounding, dispensing, and disposal. These antineoplastic drugs would become known as hazardous drugs (HDs); and, as noted by Zhao and Radwick1, it wasn't until 2010 that clear support for linking HDs to health risk in healthcare workers was established.
In 2014, United States Pharmacopeia (USP) proposed the Hazardous Drugs – Handling in Healthcare settings chapter, also known as USP <800> to supplement USP <795> and USP <797>, which outline the safe handling and compounding of non-sterile and sterile compounds. In its current form, USP <800> is informational only and not compendially enforceable, unless an entity with legal authority over a hospital or practice decides to enforce the regulations.
While final adoption of USP <800> is still pending, this standard is meant to provide for safe handling of hazardous drugs so the risk of contamination to healthcare personnel, patients, and the environment is minimized. It's important to recognize this is intended to regulate employee protection. Therefore, healthcare professionals such as nurses, physicians, pharmacists, pharmacy and lab technicians, and veterinarian and veterinary technicians, would benefit from enforcement of this standard.
Preparing your organization for USP <800>
There are a number of actions you can take to ready your organization:
Assess the situation

Ask questions – what parts of this apply to my facility?
Develop understanding of the impact to for your facility – what improvements need to be made?
Evaluate options aimed at compliance with this regulation
Understand the cost implications of adhering to the regulatory requirements

Begin a risk assessment

Evaluate processes and rank risk based on your current state
Understand risks associated with exposure to hazardous drugs and drug residues

Gather data on hazardous drug residue removal

Obtain a baseline for cleaning using analytical measurements
Evaluate need to modify existing cleaning procedures
Perform analytical testing after cleaning procedures are modified

Utilize analytical data to support risk assessments
Finalize long-term testing plan based upon the outcome of the risk assessment
How Azzur Group can help
Azzur Group offers contract laboratory services with locations nationwide that can be a resource for you to ensure regulatory compliance. Azzur Labs provides surface testing for hazardous drugs, environmental monitoring, gowning validation, personnel training and monitoring, and drug testing for potency, sterility, and endotoxin.
Azzur Labs can help you establish a baseline for USP <800> by providing hazardous drug residue testing. We offer testing and consultation including, but not limited to:
Testing for platinum drugs: carboplatin, cisplatin oxaliplatin by ICP-MS
Testing for cyclophosphamide, methotrexate, irinotecan, doxorubicin, cyclophosphamide, daunorubicin, paclitaxel by LC/MS/MS
Method development for additional drug compounds
Consulting on your specific sampling strategy
Providing sampling kits
Training for collection of samples using swabs
In addition to laboratory testing, Azzur Training Center (ATC) is a resource we provide to organizations performing aseptic activities. ATC offers aseptic gowning training, aseptic behavior and process training, and qualification programs tailored specifically to client procedures. We take the risk out of contaminating an operational facility while qualifying personnel to meet client-specific requirements.
If you need guidance or assistance on how to comply with USP <800>, contact a team member here to get started.
Citation
Zhao, C. and Radwick, A. The Evolution of USP <800>: A Q&A with Cathy Zhao and Allison Radwick. Parenteral Drug Association, August 2020.