Article
Get to Know our Subject Matter Expert
June 15, 2021 Rory Musil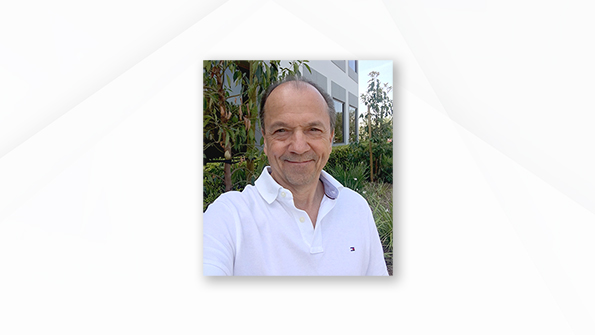 Rory Q&A - Subject Matter Expert Blog Series
Subject Matter Experts (SMEs) are the secret weapons behind Azzur Group. With their invaluable skillsets, SMEs' talent and knowledge are gained through years of higher learning and specialized experience. We've sat down with Azzur Group's Senior Director, Rory Musil, who has more than 30 years of expertise in both manufacturing and corporate management to learn the humanity behind the engineer.
Rory Musil
Senior Director at Azzur Los Angeles
Q: When did you join Azzur Group?
A: I joined Azzur in January of 2020. I had worked with the Azzur folks for several years while at my previous employer and felt that moving to Azzur would be a great addition to my already fulfilling career in the life science industry. With my experience in engineering and people management, I felt Azzur could provide me the opportunity to give back to the technical community while mentoring and developing a new generation of biopharmaceutical engineers.
Q: What does your typical day look like?
A: I try to stay in a routine; however, my recent purchase of a puppy has challenged the status quo. My mornings start early, making sure Annie (my puppy) is fed and walked, and I have enough time to get myself ready and at the computer by 7:30. Although the concept of a home office may be relatively routine by design, I can assure you that every day brings another set of challenges and interesting experiences. So, like most of us now, the work part of the day is sitting for eight or nine hours in front of the computer participating in virtual meetings. The later part of the day might include mountain biking, walking Annie, and watching a good movie on Friday night with a glass of red wine and a pizza.
Q: You've had lots of experience throughout your career, what brought you into life science, and why did you stay?
A: As with many career paths, some of them are planned, and some are destiny. I had been working in the power industry for nine years, with really no intention of changing careers. But, then a good friend of mine presented me with an ad he had clipped from the newspaper (yes, there really were newspapers back in 1988). The ad was from a major pharmaceutical company looking for a water treatment expert to work in their Corporate Engineering group. I thought the job description matched my experience, so I interviewed for the position, not knowing what to expect. Needless to say, I took the job and spent the next 31 years helping patients around the world to lead better lives; A passion that was ignited that day of my interview back in 1988 and has stayed with me to this day.
Q: How are you using your experience to help clients?
A: I'm able to help clients in a variety of ways, drawing from the experience gained over the last 31 years in the industry. Sometimes the help is as simple as a phone call from a colleague looking for advice on a specific problem or seeking technical guidance on a new design. Other times my team will partner with a client to perform detailed on-site assessments of equipment, facilities, and the associated program-level management systems. In any case, helping our client always comes first, even if there isn't a PO in place. I want our clients to know that Azzur is about helping first, everything else comes later.
Q: What is the biggest change you've seen in the life sciences industry during your tenure?
A: Believe it or not, the biggest change I've seen is not related to manufacturing processes or regulatory expectations: it's the industry's focus on reducing carbon emissions. Companies are spending millions of dollars to fight climate change through the reduction of carbon emissions, not because they are mandated, but because it is the right thing to do. This is not surprising in an industry that is committed to helping people and is concerned for the world around them. It isn't all about profits in the life sciences industry, it's about making a difference in people's lives whether through life-saving therapies or through cleaning up the air we breathe. It is quite incredible to watch the amazing things that can be accomplished when people are motivated for the right reasons.
Q: Why do you think clients keep coming back to you specifically?
A: Primarily, it's because I give them free pens and coffee mugs. Secondly, they come back because of the trust I can build with our clients. They trust that I will either have the answer to their issues or that I can find the right resources for them. I can't emphasize enough the importance of helping first, then worry about the details later.
Q: What advice would you give to someone starting in this industry?
A: Go into acting. The pay is better. Actually, that's not exactly true. My daughter is an actress, and it's not an easy profession. I am so proud of her for sticking with something that she is so passionate about. She is up against stiff competition and faces rejection and setbacks every day. But, that doesn't stop her from pursuing something that has become so important to her. It doesn't stop her from pursuing something that makes her happy.
So...my advice is simple: do things that make you happy, that make you feel like you have a purpose. When you leave the office, the site, or that client's side at the end of the day, I want you to say, "This was a great day, I'm really proud of what I did today". If you can't do that on a regular basis, then make changes in your life and your career until you can.
Q: What is your favorite part of your job?
A: The favorite part of my job is interfacing with our clients and our employees. I am a people person, and what makes me happy is helping others achieve their goals. I always have the best interest of my clients in mind because I know they always have the best interest of their company and their patients in mind. And, I always have our Azzur employees' best interest in mind because I want them to be successful both professionally and in their personal lives.
Q: If you were to pick one aspect that you would account for your success, what would it be?
A: Putting people and the company first while always focusing on results was key to my success. Frankly, I did not think about promotions and the usual company politics, I focused on developing my skillsets and delivering on the desired outcomes while meeting the expectations of the people I worked with. Having a sense of purpose and enjoying what I was doing resulted in a very fulfilling career. The negative to that approach is that time flies by quickly when you're committed and enjoying work, so everyone should remember to balance work with your personal life. Not an easy task.
Q: Who inspires you and why?
A: I've been inspired by many people over the years because I learned early on that you can learn much by observing others. I would watch effective managers during their meetings and take note of how they communicated, handled conflict, and drove collaboration. I would try and emulate techniques used by people that I admired and who were moving forward quickly in their careers. You can say then that my management style was a result of my inherent people skills, the many leadership training courses I attended, and most importantly, inspiration from others.
Q: As a mentor, what do you want people to take away/harness from your guidance?
A: I've mentored many people over the years and the key takeaway is to always ensure you are working on something that you enjoy and brings a sense of purpose. If the job is becoming boring, or you're not able to align with management personalities and policies, then it's probably time to make some changes. Change is never comfortable, but is important to ensure that you are living life to the fullest and that the things you do professionally and personally are rewarding.
Q: What's one lesson learned/decision you made that you would have done differently?
A: I've been asked this question several times. The only thing I would have done differently would have been to assess where I was in my career more often. I should have routinely stopped and looked at not only where I was in my career, but where I want to go. Instead, I was caught up in the excitement of working on projects all over the world, but in hindsight, I should have worked to move into management much earlier in my career.
Q: What (work-related thing) keeps you up at night?
A: Finding new and more innovative ways to grow the business. There are many potential clients in need of engineering services that Azzur provides. It's just a matter of making contact with them and informing them of how we can help.
Q: What would surprise us about you?
A: I'm a big procrastinator. Always have been, always will be.
Q: Last but not least, what is your favorite Azzur Group core value (put others first, have the courage to take action, take personal responsibility, have fun)?
A: My favorite core value is putting others first. It is one of the principles that I have lived by all my life, both professionally and personally. It is the purpose of almost everything I do.