Article
Five Points to Consider when Choosing a cGMP Training Partner
October 08, 2019 Joey Capone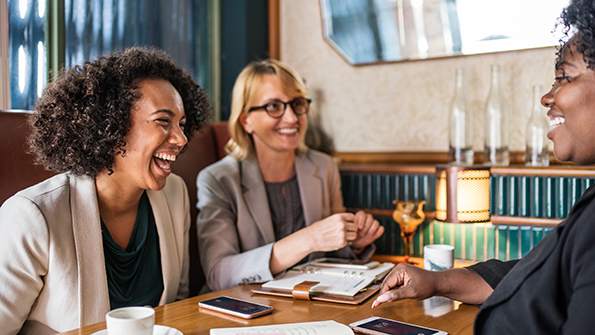 Leading a team of highly skilled engineers and staying current with regulations requires consistent and targeted training in various topics, as well as good practices within the life science industries
. In most cases, it's not feasible for you or one of your team members to become an expert individual contributor. As a leader, your role is to assemble and develop a highly functional team through recruiting and training. As such, you'll continually analyze their strengths and weaknesses and develop career plans to increase their level of success, satisfaction, and retention.

Maintaining a strong understanding of best practices, evolving industry standards, or new regulations is a time-consuming effort. Typically, you or one of your more experienced team members will research or attend a training conference offsite to gain this knowledge. There's no doubt that it will become burdensome, with your current responsibilities, to then turn that training into an internal tool for the rest of your team, leading to reduced ROI on the initial training and slowing the speed of knowledge transfer to other colleagues.

Partnering with a company embedded in the industry ensures that you can trust that you're getting the best training value possible, and that it is optimized for delivery to your specific team.

Value — let's talk about that for a second.

To reinforce the payoff that training provides, Jack Altman, CEO of Lattice, identified "the cost of losing an employee to range from 10s of thousands of dollars to 1.5 to 20 times the employee's annual salary."

That's 20 times an annual salary, folks!

Those figures took into account the hiring and onboarding process, cost of training, cultural impacts, etc. Not to mention, it takes employees around one to two years to reach the pinnacle of their productivity.

So, how do you know you've found the right partner?

There are five key areas to consider when choosing a technical cGMP training partner:
1.Core Curriculum
The technical cGMP trainers have a core curriculum. This ensures team members learn key engineering concepts and emerge with a clear understanding of what is being asked of them, and the content includes the latest industry standards. In part, this is all about requiring your technical cGMP training partner to have the people and content in place to deliver a scalable solution based on your needs. (Which, hopefully, they've worked with you on the process from Discovery to the Delivery! 👇)

An assessment of your current needs and goals is an advisable start and can go a long way in discovering what solutions are necessary. The assessment will evaluate your current state of knowledge of protocols, regulations, procedures, and so on.

When identifying a perfect fit, consider your partner's hands-on experience. Chances are, if they haven't been through it all, then their program might not be as strong.

After all, the best teachers are those who have learned and can optimally convey their experiences. An added bonus to bringing in a partner is the ability to see things from the outside, looking in. A fresh set of eyes with broad industry experience can go a long way!

When taking this approach, starting with a broad spectrum then drilling down to specific key topics can guarantee that even long-standing employees get refreshed on standard concepts, like sterilization or cleaning validation, to a more holistic look at project lifecycle, current regulatory updates, and more.
2.Customized Training, On-Demand?
Having a core curriculum is certainly reassuring, but it's hardly a one-size-fits-all solution to proper cGMP training.

Training isn't about just arming learners with knowledge, it's about leading team members to solve real-life issues by teaching them critical thinking skills — all the while staying compliant.

A customized approach means identifying the issues at hand, compiling lessons from the curriculum, then tailoring them based on the needs of the audience. These include things like headcount, shifts, and personalities. Often, the training team will host multiple sessions at the desired facility, perform frequent knowledge checks, and leave behind comprehensive training materials and reference documents for the audience.

A large difference in customized training is the duration. Sessions can be deployed relatively quickly and can last a matter of hours or days. Deployment can be flexible and curated in a time-period of weeks — depending on your needs.

Another important thing to consider is company culture and how team members handle themselves, others, and their careers. A more effective trainer understands that not everyone likes to be spoken to the same way and each trainee learns best with a unique approach. That being said, kinesthetic learning (the hands-on approach) has proven to be highly effective and leave a lasting impact.
3.Kinesthetic Learning
Retaining, reinforcing, engaging — that's what kinesthetic, or tactile, learning is all about.

For an industry of engineers, it's helpful to learn through doing and leaves no time to daydream. Provided kinesthetic learning is performed in a "safe" space, it encourages team members to demonstrate what they've learned and realize that they can try it until they get it right. Ultimately, it engages team members with learning until they feel comfortable with the concepts.

Everyone learns differently, of course, but it is up to your technical cGMP training partner to explore and focus on that, making the environment interactive and engaging. Having a Subject Matter Expert (SME) lead the training process allows them to customize the session on the spot because they are 100% confident in what they are teaching. This way, the trainees understand fully and are better equipped when they need to recall the knowledge in day-to-day work, a far cry from making your team sit through yet another presentation.
4.Value of Life-Long Learning
Training doesn't end when the session is over!

Sure, the training session should be engaging and informative, but beyond that, a team should want to continue their growth in the company! Fostering those interests with an on-hand SME is the perfect opportunity to encourage continued growth.

A team's work environment is a key element in creating a foundation for further advancement through positive experience. As a benchmark, training should make your team feel a sense of accomplishment from the training exercise, which in turn makes them feel even more interested throughout the session.

By flipping the "typical" training session upside down, a lasting impression is made, and the information is more easily retained. Resource materials, such as a reference binder, potential supplementary videos, and other items, add lasting value to your chosen partnership.

Another perk of having personalized technical cGMP training is that your partner works with your team to provide individualized advice catered to their unique strengths and potential to bring out the best in the team.

Finally, a reputable partner will provide you with all the certificates and tangible evidence necessary for industry requirements.
5.Evaluation
Trust. But, verify.

Evaluation models take many different forms, but the best by far is having an assessment at every step of the process – starting from the beginning. Perhaps students will be asked to demonstrate their current knowledge and share what they know and what they are unsure of. Then, they'll be provided with real-time examples of the correct process in which they will be asked to practice themselves and revisit multiple times throughout the training. Finally, the session will close with a final check such as an exam or qualification demonstration. Another fundamental part of the process comes after the training session has closed.

It's crucial to ensure your team is utilizing their training by having your cGMP partner offer evaluations in the weeks and months following training. Any deviations, questions or issues should be a cause for remediation or clarification! Subject matter such as process validation requires continued training, so it's important that follow up sessions are on the table for continued education as necessary.

---
Keep these 5 points in mind the next time you are chatting with a team member about an issue or something you wish your entire team knew.
When assessing the true value of cGMP training done right, it's hard to ignore the benefits of bringing in SMEs focused on the betterment of your talent and to guide you through the training process. Azzur Group has a network of specialists and SMEs that can partner with you to bring the right training experience and materials to your facility. The training and workshops are tailored to your team and the individual personalities. The training difficulty is matched with the different skill levels that make up your team. Since our teams consult on projects and remediations in the life science industry, we have real-life experience that keeps our material current.
You are in the best position to set your team up for success, so we empower you to settle on only the right technical cGMP training partner that you can trust to meet your needs as the industry continues to evolve and grow.