Webinar
Effectively Training Personnel for Aseptic Activities
November 16, 2021 Shelley Preslar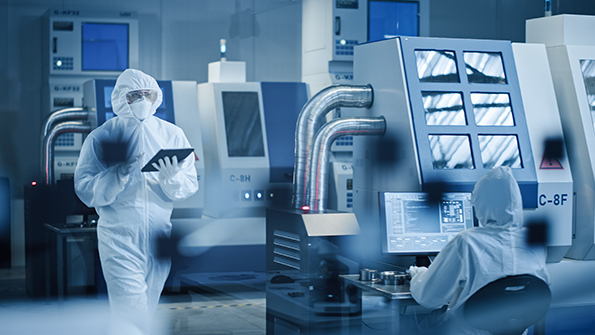 How should you go about enabling your staff to effectively execute aseptic processes and behaviors? This PDA hosted webinar featuring Shelley Preslar, President of Azzur Training Center, can help answer this question for you -- as Shelley will…
Introduce you to regulations that address training of employee who handle pharmaceutical products
Explain different learning styles and teaching strategies that can be employed to effectively train your staff
Share a real-world case study demonstrating how strategies addressing a variety of learning styles were successfully employed to train a group of new employees with little pharma experience, and in a short timeframe enable 91 individuals to meet Grade A gowning qualification requirements.
Register to watch this free on-demand webinar to learn how they did it.
Featuring
Shelley M. Preslar, MBA - Azzur Training Center Raleigh LLC
Shelley Preslar is the Founder and President of Azzur Training Center and has more than 25 years of FDA-regulated industry experience that includes time spent in both operating and consulting companies. Her technical experience spans Quality Systems, Compliance, Validation, Metrology, Maintenance, Manufacturing Operations and Training. Throughout her career she has served the industry by participating in both PDA and ISPE as a speaker, volunteer, board member, technical group leader and co-chair on teams that have produced industry technical guidance documents.
Shelley holds a Bachelor of Science in Marine Biology from the University of North Carolina at Wilmington and a Masters of Business Administration in Global Management from the University of Phoenix. She is also a proud veteran of the U.S. Army and the U.S. Marine Corps.
For more information on training solutions Azzur Group can provide your organization, please check out our GxP Training Services.