Article
Colliers LabNotes Interview
August 06, 2021 Ravi Samavedam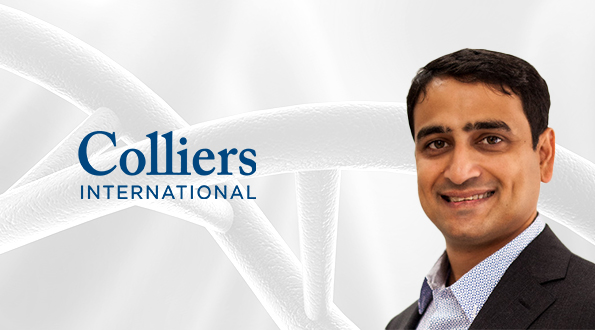 Colliers' Executive Vice President, Joseph Fetterman, spoke with Chief Innovation Officer (CINO) Azzur Group, Ravi Samavedam, for a LabNotes interview in regards to how Azzur's on-demand solutions are helping meet the emerging needs of the pharmaceutical industry and address the critical issue of limited manufacturing capacity in the market.

During the interview, Ravi explains how Azzur presents a unique value proposition for growing drug development companies by providing expertise in GMP manufacturing services, enabling its clients to focus strictly on science as well as preserve time and capital.
You can hear what Ravi has to say and learn more about Azzur's consulting capabilities and the service offerings that surround the design and implementation of cleanroom facilities in the video below.

Take a virtual tour of our on-demand cleanroom facility in Waltham, Massachusetts, here.