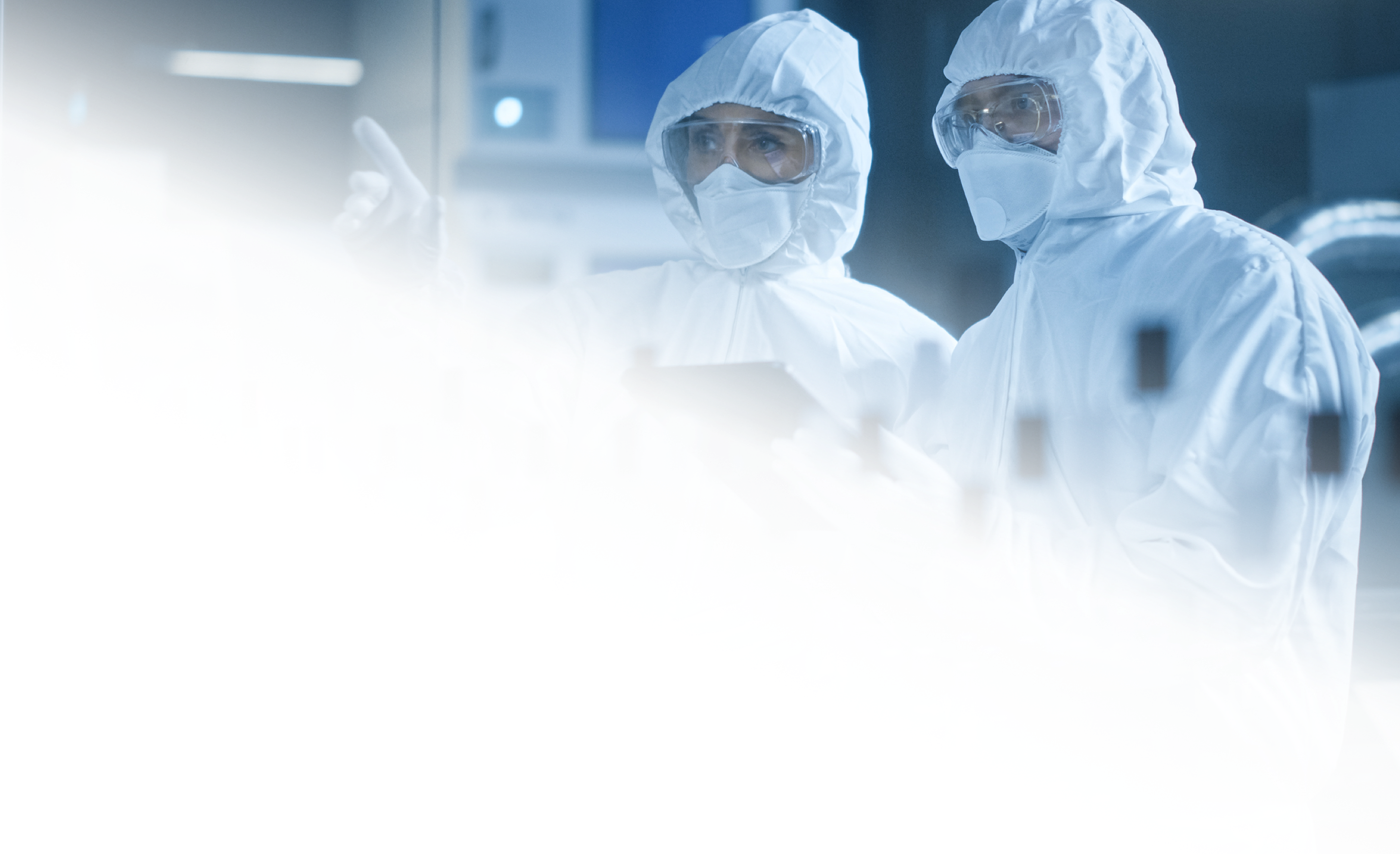 Aseptic Gowning - Steps to Success!
The aseptic gowning process is critical to ensure that aseptic products are manufactured with the highest level of environmental control. Proper training, qualification, and requalification activities are vital to maintain compliance and to reduce the potential risk of contamination associated with personnel working in an aseptic environment.
Why is Aseptic Gowning Critical?
Why is Aseptic Gowning Critical
Source of Contamination
People are a critical element of your manufacturing cleanroom operation, but they are also the main source of contamination.
10 Grams of Skin
A single person can shed up to 10 grams of skin each day. Skin is the body part with the most environmental contact, which is why it must be properly covered.
Surfaces vs. People
Regular cleaning and disinfectant practices ensure that hard surfaces are clean, but only gowning and proper hygiene behaviors ensure products are protected from personnel.
What Gowning Materials are Needed in an Aseptic Environment
What Gowning Materials are Needed in an Aseptic Environment?
The materials used in an aseptic gowning process can vary between facilities, but some of the most commonly used materials include gloves, gowns, booties, bouffant caps, masks, goggles and hoods. Some facilities use sterile, single-use materials, and others choose reusable garments that can be laundered or sterilized.

While gowning materials may differ between facilities; the overall technique of proper aseptic gowning is standard across the life sciences industry.

Standard practice is to gown top to bottom, and de-gown bottom to top.
1

2

3

4

5

6

7

8
Steps You Can Take To Enable Your Personnel
Step
One
Training & Practice
The aseptic gowning process is highly technical and a challenging process to master. Before entering an aseptic area, personnel should be educated on specific requirements and practice proper gowning technique.
Step
Two
Qualification
Once your staff are trained, they are ready to move to gowning qualification. Trainees will gown into an aseptic area, then microbiological samples will be collected and processed to provide data supporting the student's ability to successfully gown as trained.
Step
Three
Routine Monitoring & Requalification
After the personnel have been successfully qualified, routine monitoring and requalification activities are required in order to maintain the highest level of compliance associated with aseptic practices.
Aseptic processing is one of the highest risk pharmaceutical operations, and protecting your products from contamination by personnel is one of the greatest challenges. Enabling your staff starts with providing proper training. Here are some resources that can help.
5 Points To Consider
Training and practice for your staff is the first step, so here are 5 Points To consider when taking that critical first step.
Learn The 5 Points
Free Webinar
Training and practice for your staff is the first step, so watch this free webinar on the aseptic gowning process.
View Webinar
From
Discovery
To
Delivery™