Article
What it Actually Takes to Lead a Best Place to Work
October 14, 2019 Kym Faylor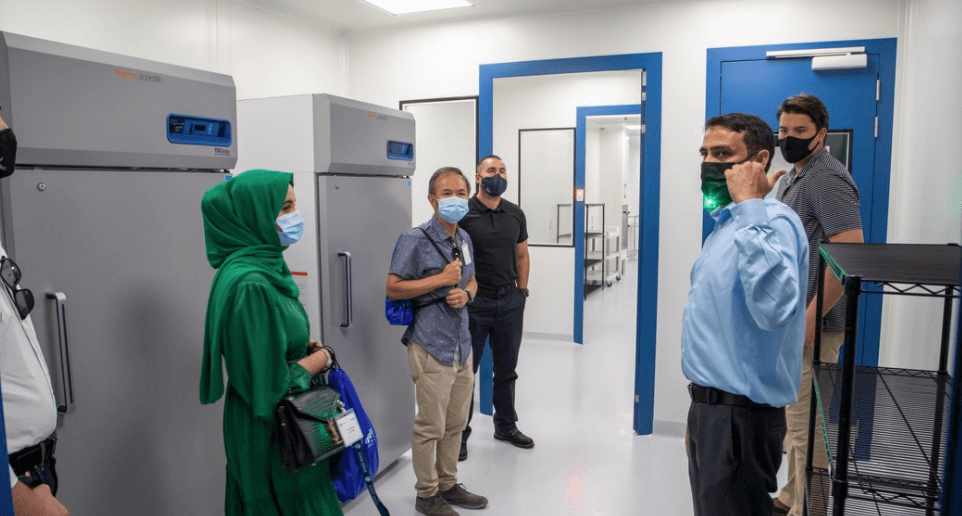 When I envisioned how I would build and lead Azzur Labs, my thought was simple: happy professionals lead to happy customers. As a leader, I've grown alongside my team through consistently working to foster an environment and culture in which our team thrives together, constantly learning, growing, and sincerely enjoying our time at work.
For the past three years, I've been honored to accept the award of Best Place to Work in Pennsylvania on behalf of Azzur Labs. We're a small company of ultra-dedicated scientists and technicians who deliver quality results to some of the largest life sciences companies in the world. How do we do it? Well, a rising tide raises all vessels.
Creating a company that is considered a 'best place to work (BPTW)' means maintaining a dynamic environment with constant energy and attention. Even an established BPTW will fade away without intentional efforts made by everyone—leadership and staff alike. While a handful of people are responsible for championing the effort, all are responsible for making it successful.
5 key elements of a BPTW
There are several elements required to create a BPTW, and although game rooms and parties may be one part of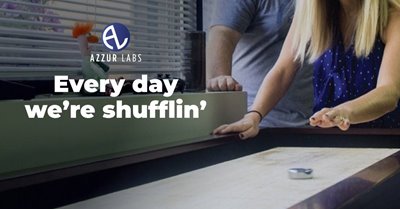 what makes a company unique, it's far from what's actually valued. (We do love a good game of shuffleboard, though!)
Respect
Instead, one of the most important factors I've found is the presence of genuine care and respect that glows throughout the organization for colleagues, including their families, goals, accomplishments, and struggles. And, this care must be evident every day.
Actually acknowledging accomplishments and communicating that you understand and are aware of your colleagues challenges goes a long way.
Company leadership isn't wholly responsible for making a company a best place to work. Every individual in the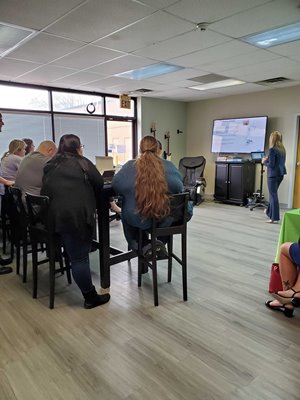 company has a responsibility as well. Individuals need to focus on their contributions, growth, and career path, not undermining each other. They need to respect their colleagues and trust management is handling issues in the company even if it may not be evident. This goes back to respect and caring about what issues your colleagues may be facing even if you are not aware of them.
Everyone has a voice in our organization. Not every idea gets implemented into our everyday practices, but we make sure we truly listen, understand, and weigh the pros and cons of each idea and implement what we can.
It's important that everyone truly respects and trusts one another and each team member upholds the same values.
Access
It's also incredibly important for all members of the organization to be visible and accessible. Colleagues and, especially, management must make time for others when they need to discuss a project, challenge, or accomplishment. The working environment must be one in which each member of the team feels comfortable approaching one another, regardless of status or hierarchy.
Growth
Our commitment to our colleagues' career and personal growth is evident in not just being awarded best places to work or shaping the culture of the organization; it is seen through the development of our staff into leaders. We strive to foster a unified culture and promote a process for cooperation, collaboration, sharing of information and mutual teamwork.
We believe that each colleague should have the opportunity to excel and advance. We give paid time off for employees to volunteer at organizations that are most important to them, and we encourage cross training of all colleagues and allow them to move to whatever department function they are interested in. The company not only has tuition reimbursement to help colleagues pursue their career path but also provides student loan assistance to help colleagues pay back their debt.
We encourage personal and professional growth even when that growth is not directly related to their job. It is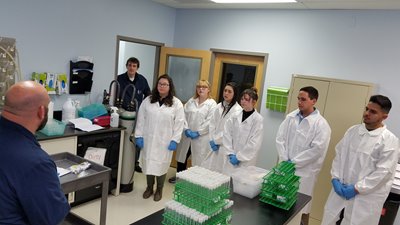 really about allowing employees to direct their career path and personal growth, giving opportunities to succeed they may not otherwise have.
Values
At the end of the day, we're all working for the same company with its own goals. Leadership needs to have a clear focus of the company goals. Leaders not only need to know how each individual in the company can help accomplish these goals, but also convey the importance of each person's role in accomplishing these goals.
Finally, all individuals in a company must be committed to the goals, vision and values of the company. They must be proud of what the organization contributes to the world everyday.
We acknowledge and fully appreciate the commitment by our fellow colleagues, without their dedication we would not be as successful as we are.
At Azzur Labs, our core values are as follows: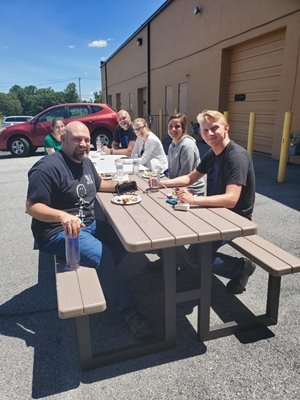 Put others first
Have courage to take action
Take personal responsibility
Have fun

We hire, fire, and reward based on these four principles of operation. And, it works! I believe that each person has an essential inner nature, which is intrinsic and align each job with someone whose innate being matches the needs of that position. Above all, remember: people are people first.

Have fun
See our core values above, and it's no surprise that we emphasize fun at Azzur Labs. We need to have fun together—no buts about it. Encouraging both professional and social relationships within the company promotes a sense of community, trust, and openness, ultimately leading to the respect, access, growth and values mentioned above.
Activities should be scheduled in and outside of the workplace where employees can spend time getting to know each other, as well as their families. These events should also be varied, focusing on community interests and schedule multiple times throughout the year to give everyone a chance to participate.
Instead of one lavish event per year, we shoot for multiple casual, comfortable activities during which the entire team can kick back and be themselves. Our team frequently goes out of their way to make each other happy. They will unexpectedly have a cookout for lunch, celebrate a national day or stop on the way back from lunch with ice cream for everyone. Even our emails are full of pictures and GIFs to brighten everyone's day. It is amazing when you see your team together outside work, where they want and enjoy spending time together, not because it is expected.
The future is bright!

When all is said and done, individuals are pursuing companies that inspire and support them in achieving purpose and fulfillment. This makes it more important than ever for companies to continually strive to lead, empower, and encourage their colleagues. Although there is a cost associated with creating a Best Place to Work, the cost of a mediocre culture is far greater.
Finally, I'd like to congratulate my outstanding team at Azzur Labs for being named a Best Place to Work for 2019. I'm humbled to grow alongside such a remarkable group. Your dedication to your work and to each other is game-changing, and I can't wait to see what 2020 brings!