Article
The Two Key Styles of Adult Learning Theory: VAK and Andragogy
October 14, 2022 Shelley Preslar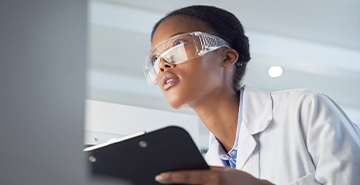 Do you recall sitting in a classroom listening to an instructor, as they write on a board, jotting down notes as fast as you can? How often did you retain the information once you walked out of the door? If you answered, "not often," the reason could be because the information wasn't presented in a way that reflected your dominant learning style.
VAK
Learning Styles Theory suggests people learn more efficiently using different methods of knowledge input. Information is perceived through senses. The three most practical senses in learning environments are sight, sound, and touch. The VAK Model categorizes these sensory methods of learning as visual (V), auditory (A), and kinesthetic (K) learning styles.1
If you're unfamiliar with what your dominant learning style might be, here are some characteristics of each style: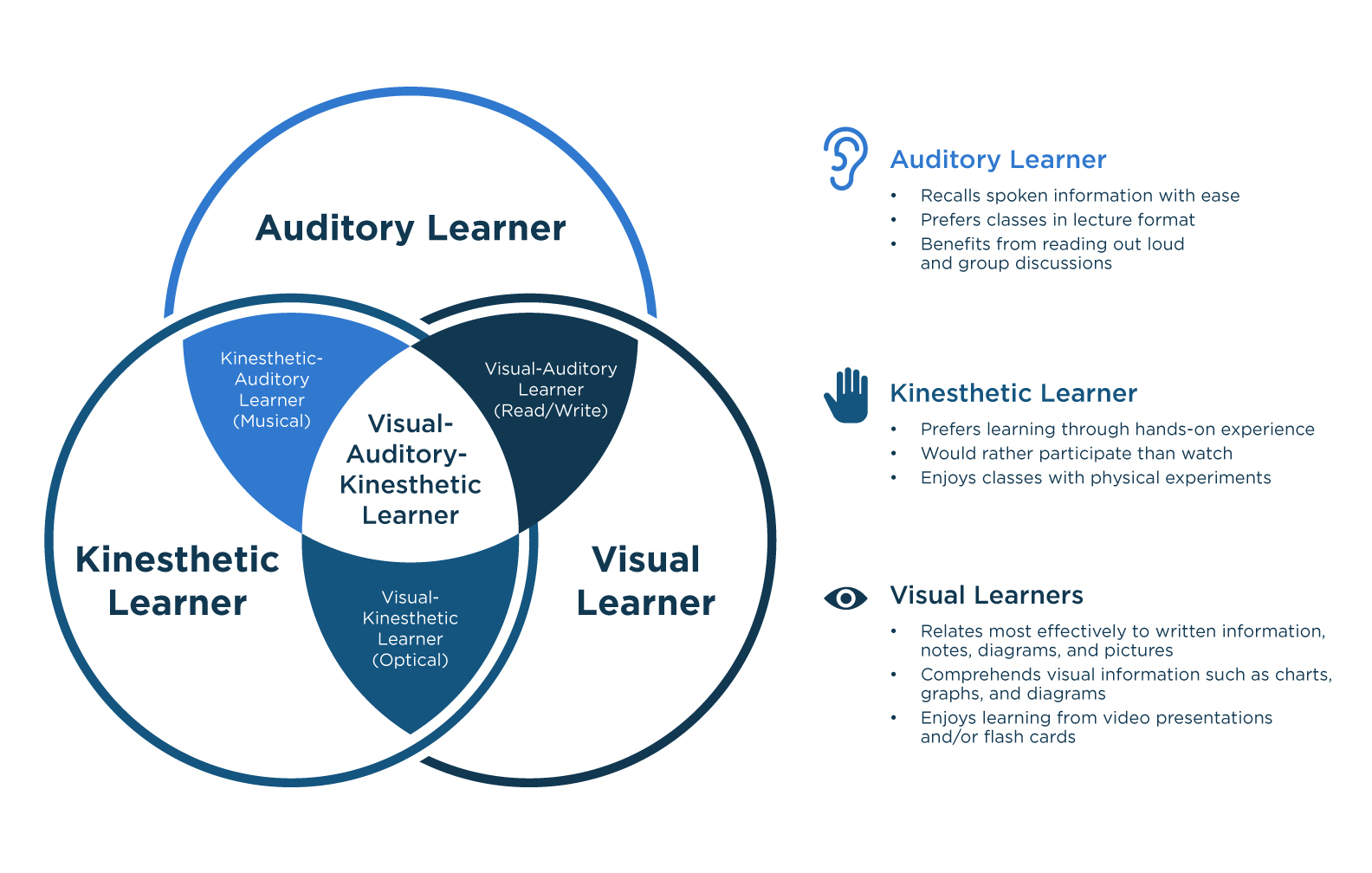 Andragogy
As adults, we retain information much differently than children. Alongside the VAK model, andragogy is another concept often used in adult learning. Introduced by a German educator and editor, Alexander Kapp, it consists of several learning strategies, each addressing how adults learn much differently than children. The concept was later developed into a theory of adult education by American educator, Malcom Knowles.
Knowles attempted to document the differences between children and adults while learning. His findings were, mainly that, adults –
Prefer to be in charge of their learning and tend to lean into self-directed training programs;

Draw on past experiences to aid in learning;

Are ready to learn when he/she assumes new social or life roles;2

Want to apply new learnings immediately; and

Are motivated to learn by intrinsic reasons and interests2
Within the pharmaceutical industry, training resources can often be limited by time and space. Companies rarely have a dedicated training space to practice proper techniques without compromising current facility operations. Azzur Training Center (ATC) is an innovative facility which develops and delivers presentations specific to your company's processes.
For the most effective group training, we facilitate hands-on exercises which incorporate VAK and andragogy learning styles to allow trainees to practice the concept they are being trained on with the types of tools and equipment they'll be required to use every day. For highly technical subjects such as aseptic processing, it is vitally important proper practices are presented. The combination of classroom presentations, along with live demonstrations and hands-on training exercises allows concepts to be retained at the fullest extent by each type of learner.
Azzur's best-in-class training courses offer relevant and timely information, interactive components, and tools and techniques for retention, all while respecting the history of the learners in the program. When developing a training program for the Life Sciences industry, it's paramount to consider the aforementioned basic criteria when providing knowledge to adult learners. Adults want to control what, when, and how they learn. At the least, they want to be a part of the conversation when programs are being developed. Learning will be more successful when they can tie past experiences into the material being presented, and solving actual problems is much more effective than memorization of facts and information.
Azzur's Training Center is backed by decades of hands-on industry knowledge. With technical industry experts as trainers, we develop a customized technical curriculum following industry best practices – US FDA, PDA, ISPE, EU Annex – in digital or in-person formats.
For more information regarding ATC capabilities, visit Azzur.com.
Citation
Learning Styles: Learning by Seeing, Hearing and Doing. Personality Max. (2021, March 9).
https://personalitymax.com/learning-styles/.
Adult Learning Theories. TEAL Center Staff. (2011).
https://lincs.ed.gov/sites/default/files/11_%20TEAL_Adult_Learning_Theory.pdf