Article
Newly Designed Azzur.com Receives Top Website Recognition
December 23, 2020 Katie Kiley Brown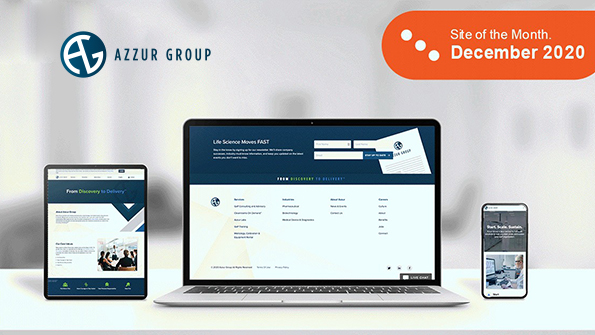 In November 2020, Azzur Group was excited to launch the newest version of its website, Azzur.com. The updates to Azzur.com, bring you a modern design capable of delivering the information you need, when and where you need it.
We're proud to announce that on December 17, 2020, Kentico Xperience, an award-winning ISO Certified digital experience platform, announced Azzur.com as a top website for the month of December. The list incorporates companies that thrive on technology designed for a modern customer journey to leverage success in correlation to their website.
Special thanks to our innovative partners at Citro Digital for bringing our website goals to life.
Check out the Kentico Xperience article that features Azzur.com, here.