Article
Meeting Cell and Gene Manufacturing Demand
Dan Dernbach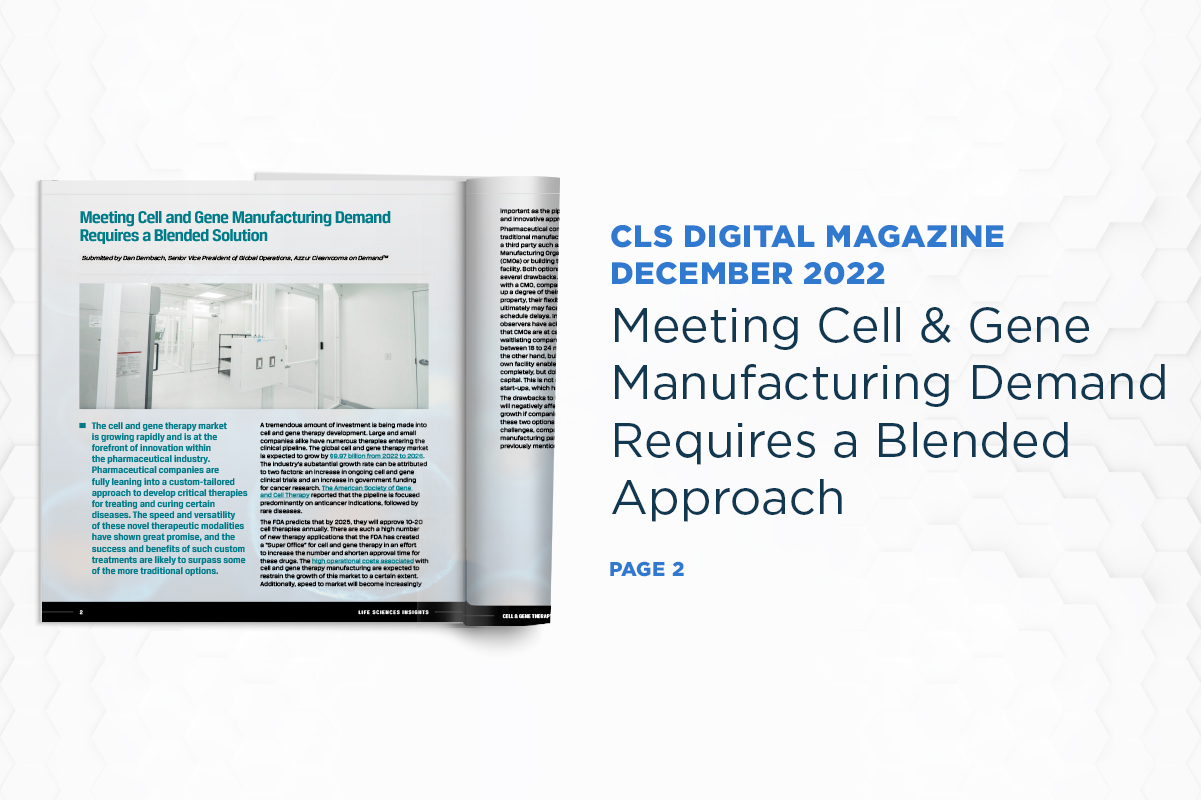 In this CLS Life Sciences Insights article, you will gain insight into the rapidly growing cell and gene therapy market and how to stay on top of the increased manufacturing demand.
"Cleanroom licensing enables companies to customize cleanrooms to satisfy their manufacturing needs fully. In doing so, companies have complete control over the process, the space they are occupying, scheduling, quality control, and other activities."
- Dan Dernbach, SVP of Global Operations, Azzur Cleanrooms on Demand™
Read the full article featured on page 2 in the CLS Life Sciences Insights Magazine or learn more about how Azzur's Cleanrooms on Demand™ hybrid model is helping manufacturers treat, prevent, and cure diseases worldwide.