Article
Expanding Azzur's Presence In Austin, TX
October 07, 2020 David Frank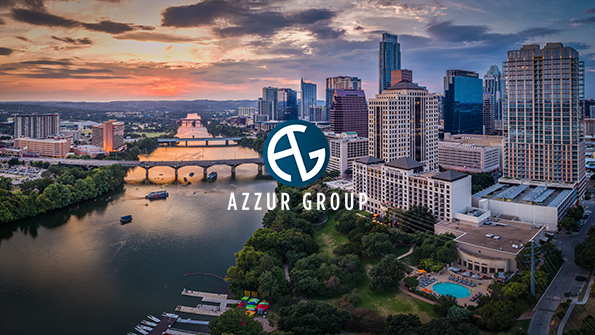 Newly appointed Business Development Manager, Cody Fuller, has been onboarded to grow Azzur Austin's presence in the Texas market.
Cody Fuller joins Azzur Group's national team as Business Development Manager for Azzur Austin. Stepping into this role, Cody's previous decade of experience allows him to focus on establishing rapport in the life science community by building relationships and ultimately facilitating Azzur Group's opportunity to demonstrate our broad expertise and capabilities to our clients. Cody comes on board with Azzur Group after the establishment of Azzur Austin in August 2020 to meet the needs of health and life science developers to start, scale, and sustain their GxP organizations.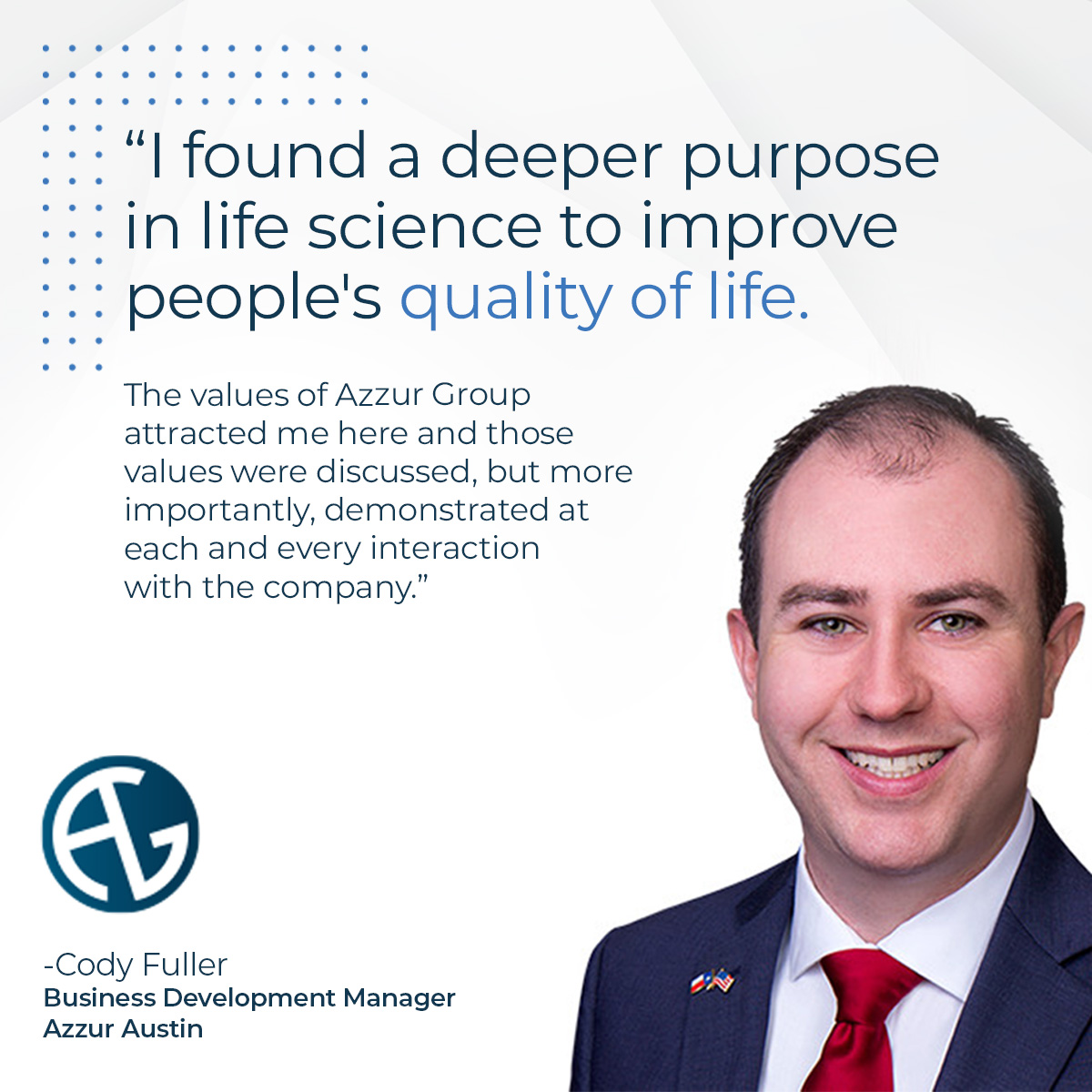 In Cody's previous role with Controlled Contamination Services (CCS), he worked to have a key impact as business development manager, introducing specialized facility services into the life science industry, as well as manufacturing, medical device, high-tech, and data centers.
Specifically, he worked with CCS to grow their newly-established branch in the Texas market. "I enjoyed building that business and helping it grow. It was really rewarding," Cody said. "Seeing Azzur so invested in its various life science service offerings—such as IT advisory services, technical services, Azzur Cleanrooms On Demand™️, and, of course, our core line of consulting services—I felt I was interested in entrenching myself deeper into the community."
"Being a part of the bigger picture with Azzur, I'm excited to work with this new and upcoming practice in Austin on a local level while working closely with Director, Chistopher Albert to grow in the Texas market," remarked Fuller.
Cody acquired his Bachelor of Business Administration with a specialization in finance from Texas Lutheran University. Post-graduation, Fuller worked with Ecolab in various business development and sales roles. He participated in a continuing education program from Ecolab at the University of Houston where he studied sales leadership at the Bauer College of Business.