Article
Everything You Need to Know about Renting a Cleanroom
March 30, 2021 Dan Dernbach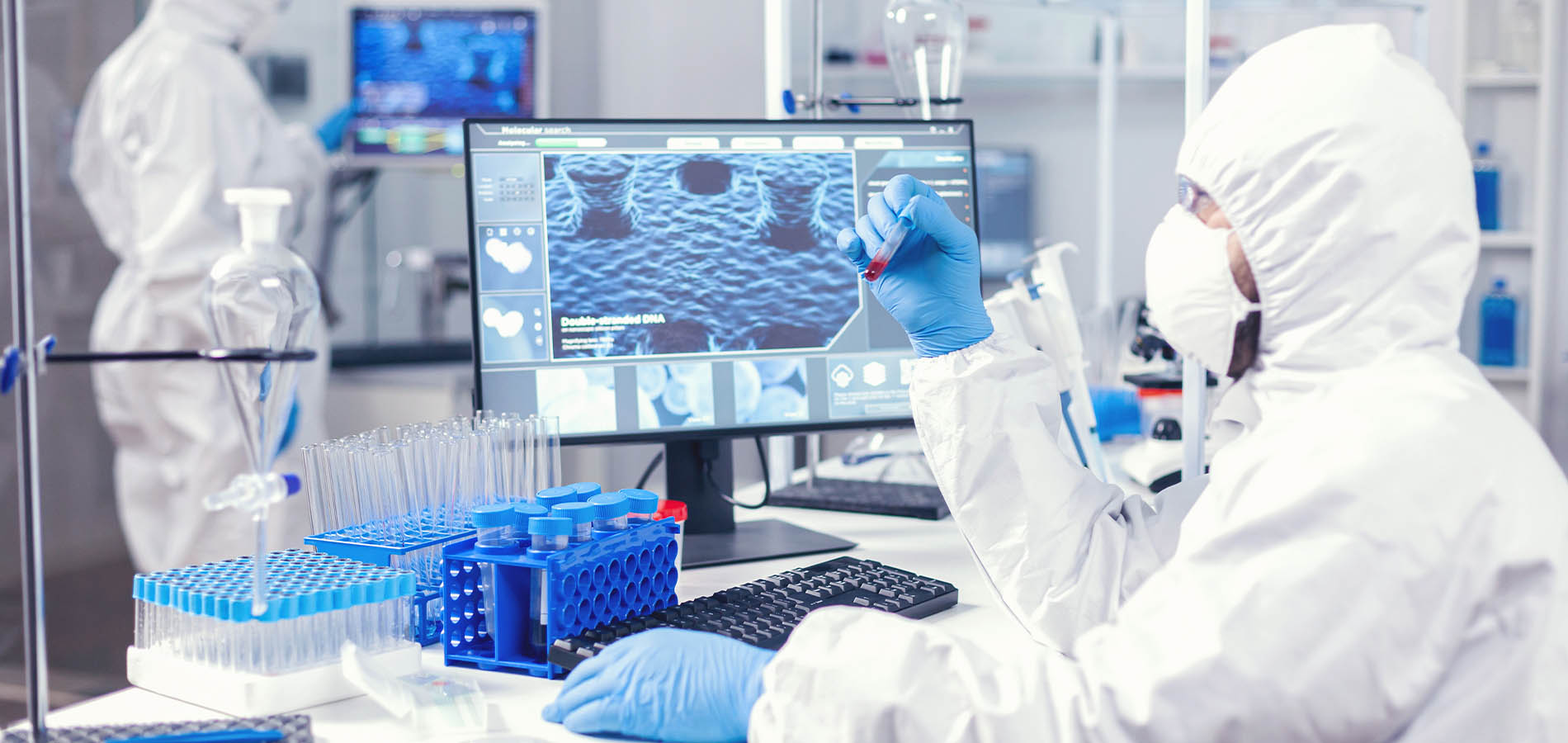 Steps for Renting an ISO-Classified Cleanroom
Cleanrooms are unique spaces with special requirements and renting one can sometimes be a daunting task if it's your first time. However, it does not need to be. With Azzur Cleanrooms On Demand™, the process is simple and straightforward. Before embarking on your cleanroom journey, here are a few steps to consider and how Azzur can help.
Defining Your Manufacturing Needs
By analyzing your demand, you can properly calculate your cleanroom needs from all viewpoints. Think about your process. What equipment will you need? How many operators will be in the space? Is there anything about my process that will require special accommodations? This will help determine the space and resources necessary for your production. Having a plan in place will be advantageous to your production's growth and speed to start-up. While cleanrooms can be expanded and adapted to your requirements, this game plan will better prepare you for that increase in demand in the future.
Understanding Cleanroom Requirements
Classifications
Once you have defined your needs, it's now time to think about cleanroom classifications. These classifications simply mean how clean you need the air to be in your workspace. Azzur's on-demand cleanrooms use International Standards Organization (ISO) classifications, which range from ISO 1 to ISO 9. These classifications are determined by the maximum number of particles (by size) in the air per cubic meter. Determining which classification you need will vary depending on your industry. For example, the food industry would typically use a cleanroom with air purity ranging from ISO 6 to ISO 9. For class ISO 5 and below are considered the strictest classifications and require extremely clean air to maintain proper standards. Cleanrooms On Demand™ consultants can help you determine the right classification for you.
Ventilation
After finding the right classification, you must then choose the proper ventilation system to maintain air quality standards based on which class your industry falls into. It is important to pay attention to air flow in any ventilation system. Air flow removes as many particles as possible from the cleanroom space to the outside to maintain air purity. Temperature and humidity control are additional crucial factors when choosing a ventilation system. These are to be monitored regularly to ensure your environment remains in specification for your process.
Cleaning a Cleanroom
In most cases, cleanrooms are cleaned by hand, using specific cleaning materials that do not shed fibers. The biggest thing to note when cleaning a cleanroom is you clean (the physical removal of dirt from a surface) before you disinfect. Detergents are used for the "cleaning" stage and non-oxidizing or oxidizing agents are used for the "disinfecting" stage. This may seem like a trivial step but it is crucial to maintaining compliance.
Cleanroom Accessories
The last thing to consider before renting a cleanroom are the accessories. This includes: equipment, furniture, and protective clothing for your team. For equipment and furniture, materials such as stainless steel and certain plastics are perfect for a cleanroom because they are abrasion-resistant and easy to clean and disinfect. It is also important that furniture surfaces are smooth without cracks or gaps in the structure. Otherwise particles could become trapped in these spaces and contaminant the cleanroom environment. Although, picking the furniture and equipment is important to maintaining cleanliness, the biggest risk of contamination is with the individual. Protective clothing is always a must in any cleanroom classification. Some cleanroom wardrobes include: a full-body suit, gloves, face mask, special shoes and goggles. Proper personal protective equipment is essential to maintaining the cleanroom environment. Training employees on aseptic gowning techniques is essential. Operators must be able properly gown while still being able to perform the functions needed and operate their equipment within the cleanroom.
Cleanrooms On Demand Capabilities
Tackling these steps and requirements can be overwhelming. However, our ready-to-use cleanrooms are equipped with all of the requirements listed above and more. On-Demand Cleanroom services include:
Operations Support
Security/Access Control
Pest Control
Cleaning Services
Environmental Monitoring
Quality Management
Waste Management
Basic Cleanroom Equipment
Training Services
IT Support
Consulting Services
We also specialize in materials management. We help your team with inspection, segregation, inventory management, sampling, and testing of raw materials. We can manage and store all materials from ambient to cryo temperatures. Our staff is trained to manage all materials from starting to final drug substance. We handle all the logistics so you can focus on the science of your production. We are here to partner with you from start to finish and beyond with our full-scale solutions from discovery to delivery™. If you are ready to start your cleanroom journey, contact us here.