Article
Conquering the Cleanroom Shortage
Ravi Samavedam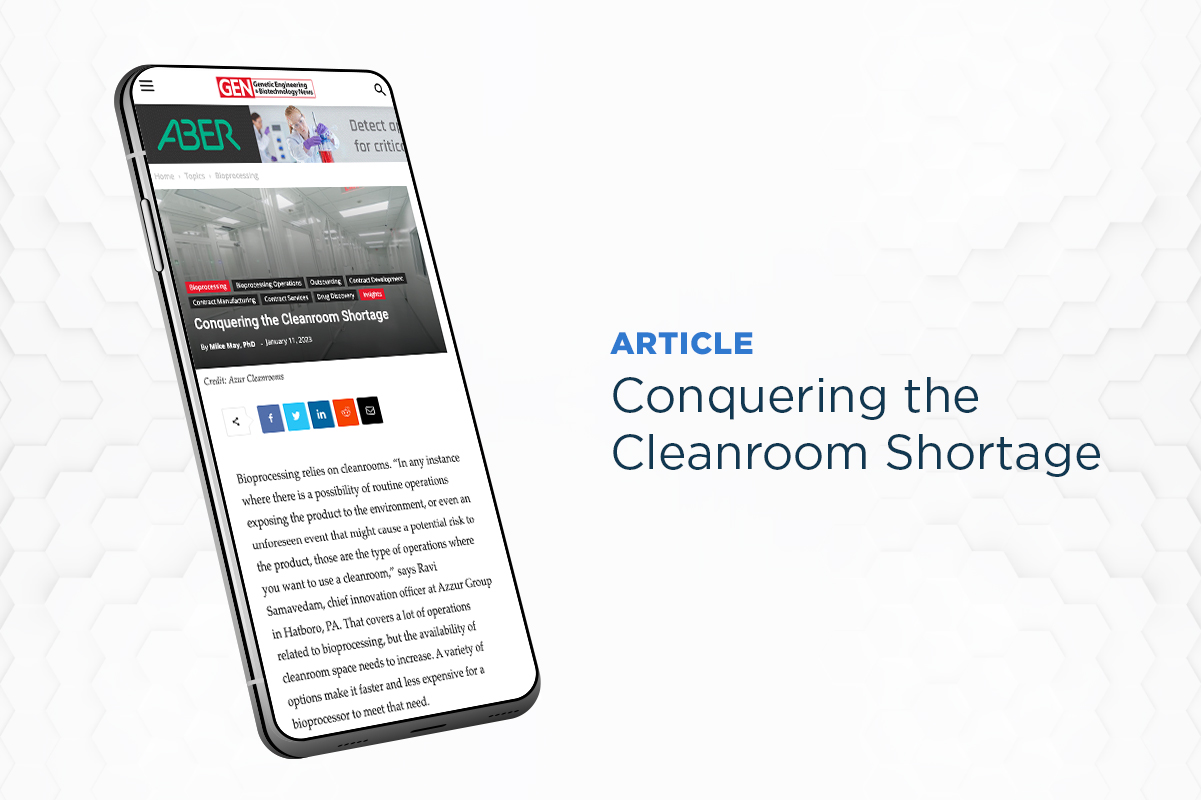 In this Genetic Engineering & Biotechnology News article, you will gain insight into the rapidly growing life sciences market and how to stay on top of the increased manufacturing demand.
"For bioprocessing companies, time is money, time is everything, time is more important than money. So for them to be able to use a cleanroom option that cuts down the wait time from 12–18 months to maybe 3–6 months, that's a huge game changer."
- Ravi Samavedam, Chief Innovation Officer at Azzur Group
Read the full article featured on Genetic Engineering & Biotechnology News or learn more about how Azzur's Cleanrooms on Demand™ hybrid model is accommodating the growth of the biotech market.