Virtual Tour
The tour is virtual, but the solutions are real
March 16, 2021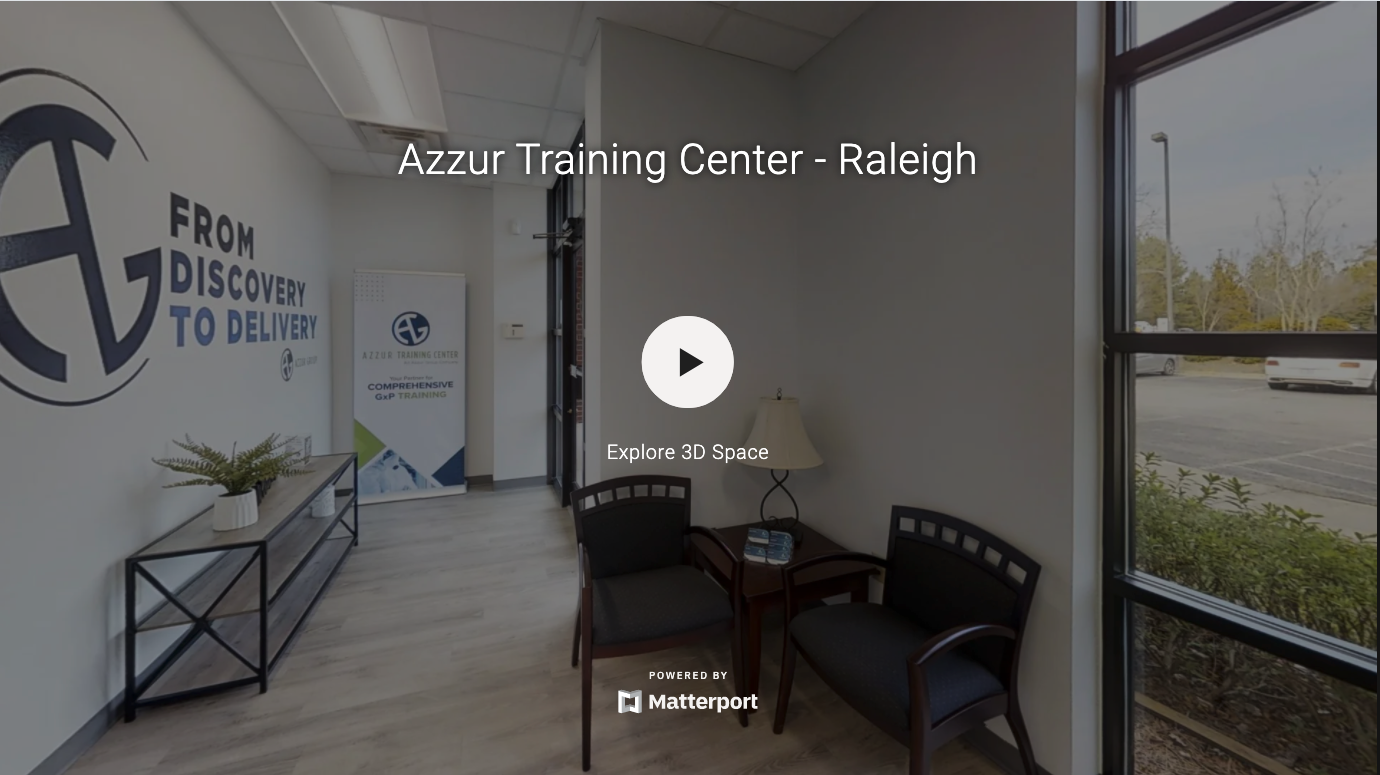 With an estimated cost of more than $250,000 per hour, facility shutdowns, for training or otherwise, can have a huge impact on bottom lines. By bringing the client-specific procedures into Azzur's best-in-class training center, we reduce the burden on our partners, increase their productivity, and ensure the safety of their employees and products.

Our training curricula spans GxP concepts, but we specialize in aseptic manufacturing concepts that will allow you to start, scale, and sustain your GxP organization. ATC works hand-in-hand with the world's top pharmaceutical, biotechnology, and medical device manufacturers to deliver replicable knowledge and hands-on learning based on your company's procedures—minus the downtime and risk.
Complete the form on this page to drop in on our virtual tour and take a walk through our new space! We promise you won't be disappointed.