Article
Azzur Group Honors Employees Nationwide for Embodiment of Core Values
July 26, 2021 Katie Kiley Brown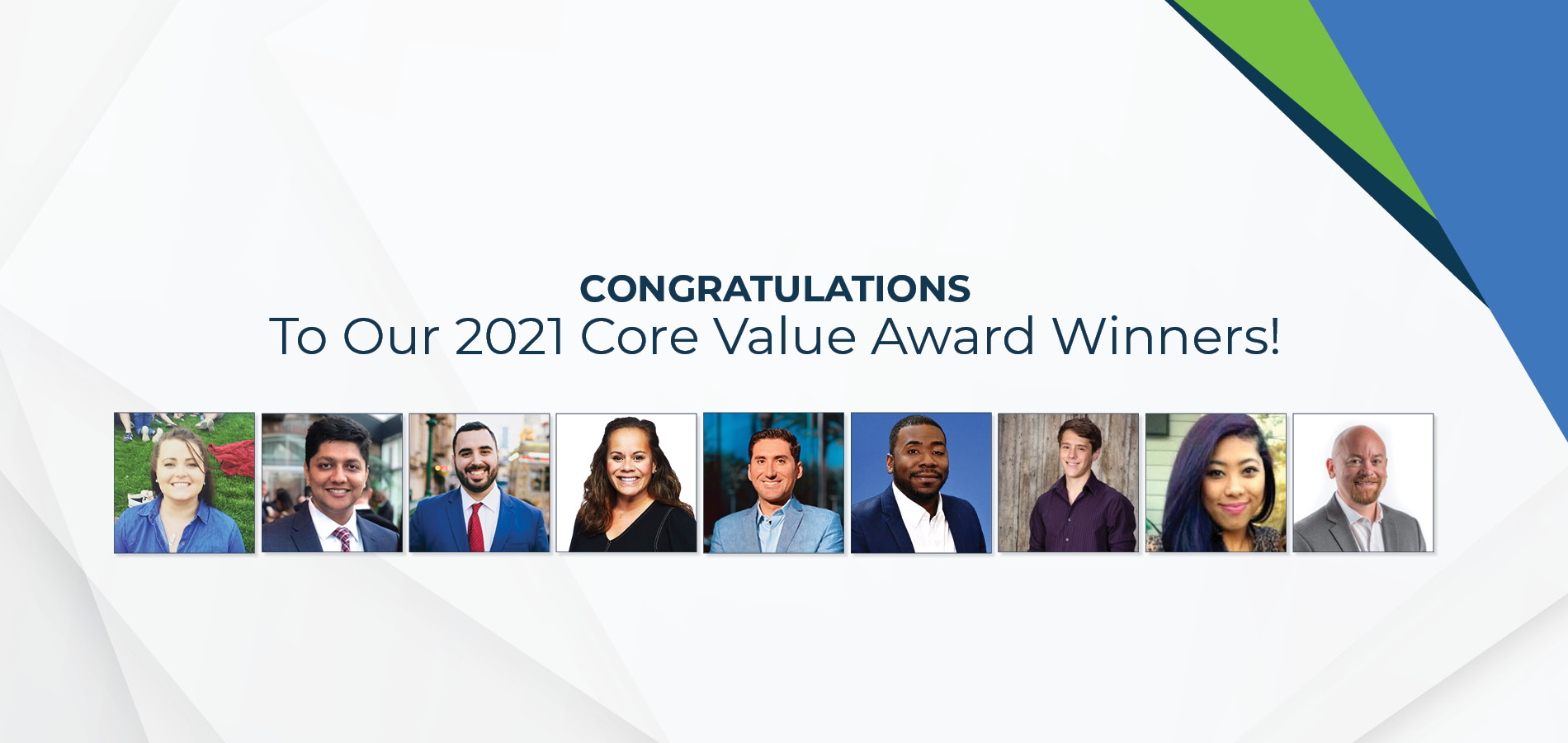 On Tuesday, July 20, 2021, Azzur Group was proud to host its second annual Core Values Awards celebration, honoring employees from across the nation for their dedication to upholding Azzur's four guiding principles:
Put others first
Have courage to take action
Take personal responsibility
Have fun
Established in 2020 to commemorate Azzur's 10-year anniversary, the Core Values Awards are peer-nominated awards in which Azzurians are invited to nominate their peers for living out core values in their day-to-day interactions and service to our clients and our company across the nation. This year, Core Values Awards were presented to nine members of the team:
Additionally, Azzur recognized Abby Rutman, Operations Manager, Azzur Princeton, with a Decade of Dedication Award for 10 years of service to Azzur Group and our clients.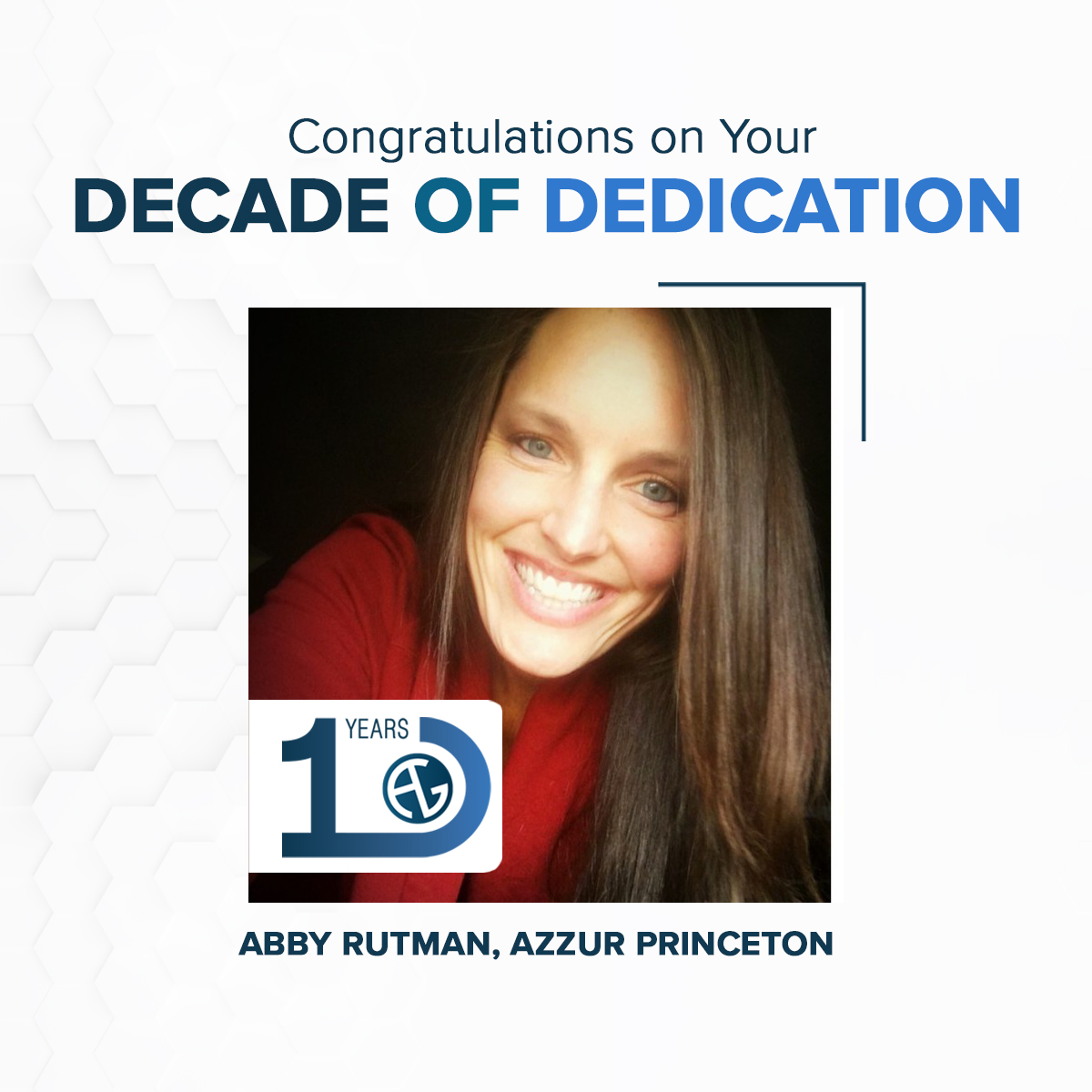 Azzur extends well-deserved congratulations to these individuals and many thanks to the more than 50 Azzurians who submitted nominations and shared stories about their peers. These efforts are indicative of our collective dedication to Azzur's Core Values and the impact they'll continue to have on the healthcare and life sciences industries, as well as patients.
We're always looking to add new professionals to our team. If you're interested in what a career at Azzur may be like, visit Azzur Careers.