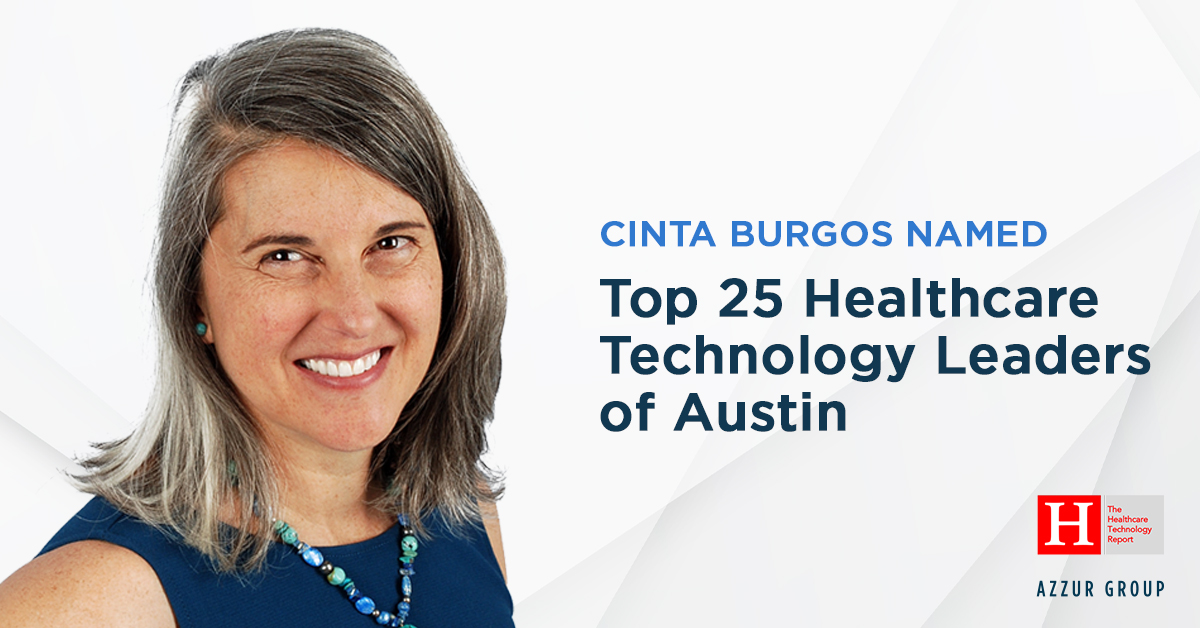 Cinta Burgos, Vice President of Consulting Services for Azzur Group, was recently honored as one of Austin's top 25 Healthcare Technology Leaders in 2022. A rapidly growing healthcare and biotechnology hub, Austin, Texas is consistently ranked among the best cities to live and work in the United States. Cinta was among leaders in infectious disease research, diagnostics, and medical device manufacturing recognized by The Healthcare Technology Report.
"I am honored to be selected as one of the Top 25 Healthcare Technology Leaders of Austin," said Cinta. "After 28 years in industry, it was still a surprise to be recognized, and I look forward to continued collaborations with my peers."
A longtime resident of Austin, Cinta has worked in various positions in research engineering, validation engineering, and quality assurance throughout her career. She joined Azzur Group in 2021. Prior to entering the life science industry, she was a microbiology laboratory researcher. She holds a BS in BioPhysics from UC San Diego, has completed graduate student level work in Mechanical Engineering, was an adjunct faculty member of Tufts University Veterinary School teaching a masters level course in Good Laboratory Practice, and is currently on the Board of Directors of ASQ Medical Device Division and an active member of Society of Women Engineers.